Growth and management changes at ADVAM
Posted 12 December 2018, Australia
ADVAM is a continually growing business and as such we are focused on working with our customers and partners to ensure that we can always deliver the best level of service to you.
As ADVAM grows, the team is also required to grow and change. We would like to share a few recent changes for the ADVAM global team.
Dennis Pintamalli appointed at Regional Managing Director, ADVAM UK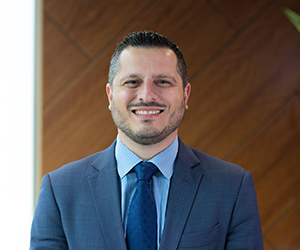 Dennis has recently taken over the role from Julian Sperring-Toy who left ADVAM last month.
For those of you that may not know Dennis, he has been a part of the ADVAM senior leadership team for almost five years, leading the Australian sales team as well as the global marketing team. Dennis has relocated from his home in Sydney, Australia and will be permanently based in the Manchester office, focused on delivering innovative solutions and exceptional service to each of our customers and partners.
Dennis comments, "I am excited to make the change from our AU business to lead ADVAM UK, with a focus on delivering excellent results for our customers. My primary focus will be to get to know our customers supported by the UK team and understand how best we can serve their requirements. I will then be focused on making sure that the local team have all resources required to make any required change and further enhance our service. I would also like to take this opportunity to thank Julian for his hard work and achievements made on growing the ADVAM UK business. I hope to build on this success and continue to drive innovative solutions and exceptional customer service".
Brendan Williams appointed as Head of Sales AU/NZ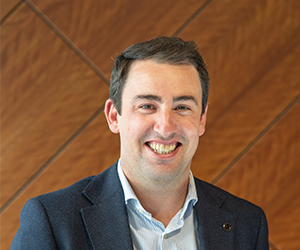 Having been with ADVAM for many years, Brendan is experienced in working with new and existing customers to help them process payments more effectively. Brendan has experience across the full solution suite at ADVAM, working closely with many of our leading customers and being an integral member of the team for ADVAM's launch in to the Self-Service market.
Brendan is focused on developing the AU/NZ Sales and Account Management team, making sure that the team can continue to help drive customers revenue by implementing more efficient payment processing. Brendan has recently recruited Stewart Lovie as Account Manager. Stewart will be working closely with our key clients to support them in driving new innovation and making sure that they can get the most from our services.
Brendan comments, "I am looking forward to strengthening the relationship with many of our existing clients, but to also build new relationships within the ADVAM AU/NZ region. I will be focusing the team to make sure we can deliver new innovative solutions to our customers, but to also increase our level of customer account management."
Dylan Pascoe appointed as Operations Manager AU/NZ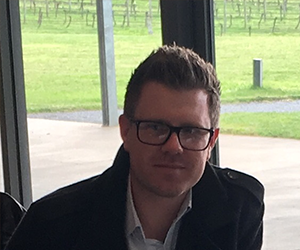 To ensure we continue to improve our customer service, Dylan Pascoe has recently joined the team as Operations Manager, AU/NZ. Dylan has a wealth of operations and service delivery experience, bringing with him a fresh approach and a focus on improving process efficiency in order to better service our growing customer base and product portfolio.
Dylan comments, "I have only been with ADVAM for a short time, but I am excited by the energy and dedication from the team to drive customer improvement. I am working closely with our customers and the internal teams to make sure that our support model is scalable, but continually drives a better service for our customers".