The changes in the world of payments - an Australian to Europe persective
Posted 9 April 2019, UK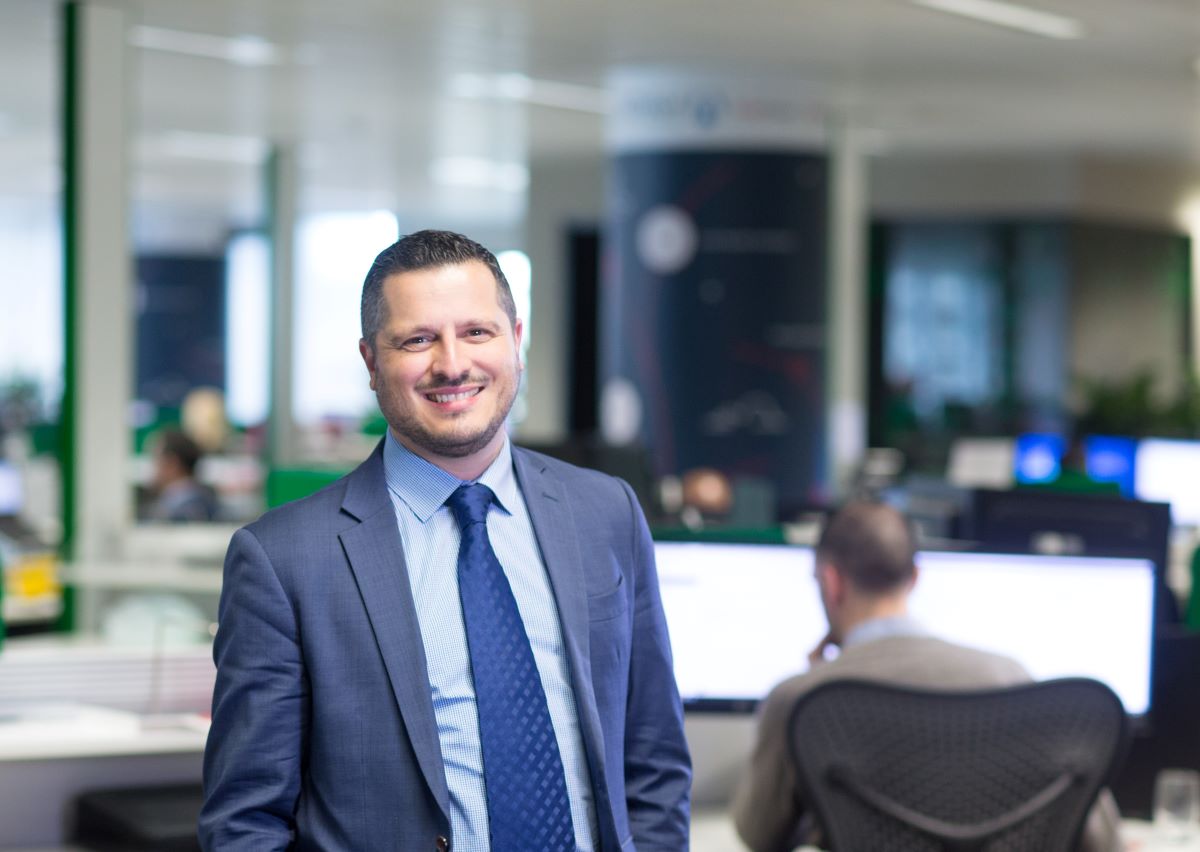 An interview with Dennis Pintamalli, Regional Managing Director for ADVAM - EMEA
Introduction
Dennis Pintamalli, has moved from the ADVAM Head Office in Adelaide, where he was Business Development Director for AU/NZ to lead the ADVAM EMEA operations based in the UK. Dennis aims to bring a reenergised level of customer service and to deliver the full scope of ADVAM's solutions to the UK and European markets.
In this interview Dennis outlines the reasons for his move to Europe, the strategy for the region and the differences between the payment landscapte in APAC compared to what he has seen in the UK and European markets.
Please tell us a little bit about yourself?
As you know, I have been at ADVAM for over 5 years where I led the Australian and New Zealand sales team and the global marketing team. This time at the ADVAM Head Office enabled me to get an appreciation for the full suite of ADVAM solutions and what it takes to deliver these to our customers. Also, by working so closely with our customers and partners, I gained a real understanding of our customers' requirements and how the payments market is evolving.
Before my time at ADVAM, I had worked at other leading payment solution providers (Dennis has been in the industry for over 11 years). I have been engrained with payments for a long time, but ADVAM has unique customers and delivers to specific markets, which brings exciting opportunities.
Tell us about the move to the UK?
Well, the weather is different! I left the Australian summer to go to the British winter. At first that was daunting, but in reality it's been a good winter and the whole family have enjoyed it – the girls loved seeing the snow!
The decision to move to the UK was not taken lightly. This isn't just a move for me and ADVAM, but for the whole family. We have sold our house in Australia, with the aim for this to be a permanent move.
On a professional side, ADVAM has real growth opportunities in the EMEA region and it's an exciting time to be able to steer that. Our clients in the region are doing some exciting things and we need to make sure that we can serve them properly.
Have you noticed any differences in the UK and European markets to that of Australia and New Zealand?
Although we target the same customer groups, so there are certainly similarities, there is also a market difference. It might seem obvious, but the first thing to notice is that the EMEA region is a community of many countries, cultures and languages which is a contrast to the uniformity of the Australian and New Zealand markets. With that brings the complexity of managing different ways of doing business and to be specific to ADVAM, we need to manage a lot more acquirers and banks across the region.
GDPR and data security is unquestionably a key consideration. ADVAM adopted a global approach to GDPR and ensures that all of our processes and tools comply, so thankfully that hasn't really been a change.
Of course, a hot topic at the moment is Brexit and the uncertainty that surrounds it. We are working hard with our partners to make sure that we can minimise the impact to our customers. We're confident that we have the right steps in place and the customers that rely on us for hardware, should not see any disruption in service.
In addition, we're working closely with our staff that are European nationals to make sure that they're receiving the right information and we can offer assistance for them and their families. Whatever the change may bring, we're planning as hard as we can to minimise impact for the team and our customers.
What are your short-term goals for ADVAM EMEA?
As ADVAM continues to grow, the first thing is to make sure that we're in a position to better scale and support our customers. The first step is to work with the team, to improve the organisational structure and to make sure that we can manage growth, deliver exceptional customer service and have the resource locally to serve our customers.
The second priority is to expand our service suite delivered in EMEA, making sure that our customers have access to and understanding of the full suite of ADVAM solutions. I would like to see our customers benefit from the full range of Unattended and eCommerce platforms that our customers in Australia and New Zealand have received. In Australia and New Zealand we have seen how customers benefit from having a range of solutions that not only improve their efficiency, but focus on the overall customer experience. This transition has enabled our customers to be innovators and leaders in their markets and it would be great to see this with our local customers.
What are the goals for the long-term future?
The long-term goal is to ensure that we can continue to build on this framework, working with our customers to drive future innovation that is relevant to their markets. This could be anything from improving the customer parking experience to seamless payments for the self-service markets.
With the foundations established, we will also look to expand into new geographical markets in EMEA. We have customers clustered in the Nordics, UK and parts of Western Europe, but it would be great to expand across the region. This of course not only benefits ADVAM but augments the benefit of exposure and shared experience that our customers have to other like-minded organisations within their region.
Finally, is there anything else that you would like to add?
I would just like to share the excitement that I have to be able to work in such a diverse region, with so many unique opportunities. Our customers, partners and the diverse nature of this market is energising. We have a real opportunity to make change with the team now in place and the solutions that we can deliver. I have met with most customers and partners already, but I am excited to get to know them and this market even more. Each day brings new learning opportunities, which for me is thrilling!